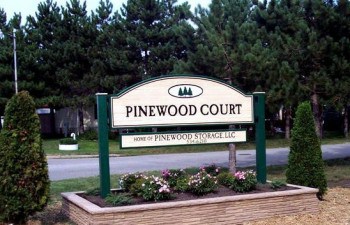 We're happy to set up a tour of Pinewood Court, or answer any questions you might have!
Paul & Lynn Lamke
Address:
23855 S. Cedar Drive
Trempealeau, WI 54661
Email:

[email protected]

Phone:

(608)534-6210
Location
We are located near La Crosse, WI and are only 20 minutes from Onalaska, Wisconsin and Winona, Minnesota:
From Onalaska: Take Hwy 35/53 North to Trempealeau exit, 7.5 miles. Turn left at stop sign onto Hwy 35 North, 7.5 miles. In Trempealeau, turn right onto County K (at Citizens First Bank), travel 1 mile and turn right into Pinewood Court.
From Winona: Take Hwy 35/54 South to Centerville, 9.1 miles Turn right at Stop sign and follow Hwy 35 South to Trempealeau, 4.1 miles. Turn left on 10th Street, .6 miles. At Stop sign turn left onto County K, travel .1 miles and turn right into Pinewood Court.
Or…for the GPS crew…our address is 23855 S. Cedar Drive, Trempealeau, WI 54661